Another long weekend spells another beach getaway!
This is my second beach vacation of the month and I think I'm pampering myself a little too much *sheepish grin*.
Here's how I spent 3 days 2 nights (7th-9th October 2016) in Bali.
Air tickets: $225 SGD from Jetstar
Not the cheapest air ticket but it's Bali!
Day 1:
Cab to South Kuta: 250 000 IDR for 2 pax
We arrived in Bali at 7.30 a.m and the resort staff were really nice to allow us to check-in with no extra charges. They even created a whatsapp group chat to facilitate easy communication and even offered to arrange a driver to pick us up when we requested for airport transfer. I was totally impressed by their hospitality!
La Joya Biubiu, Jalan Pantai Balangan, South Kuta.
 $370.08 SGD for 2 pax for 2 nights (booked through airbnb)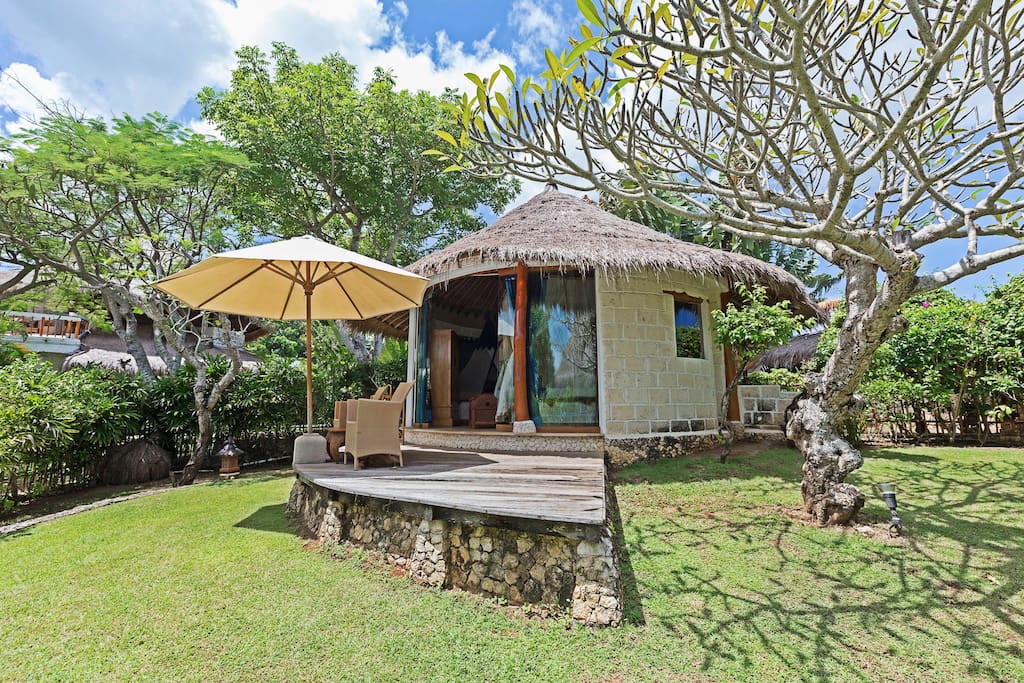 I was so blown away by how the villa looked like!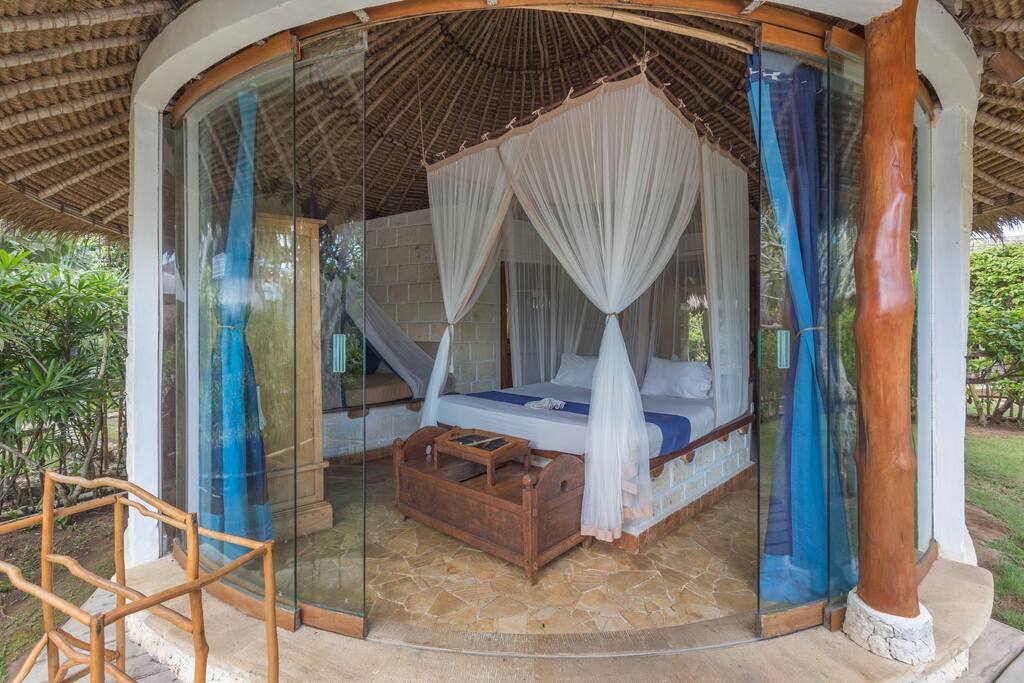 The only downside is that there's no lock in the room.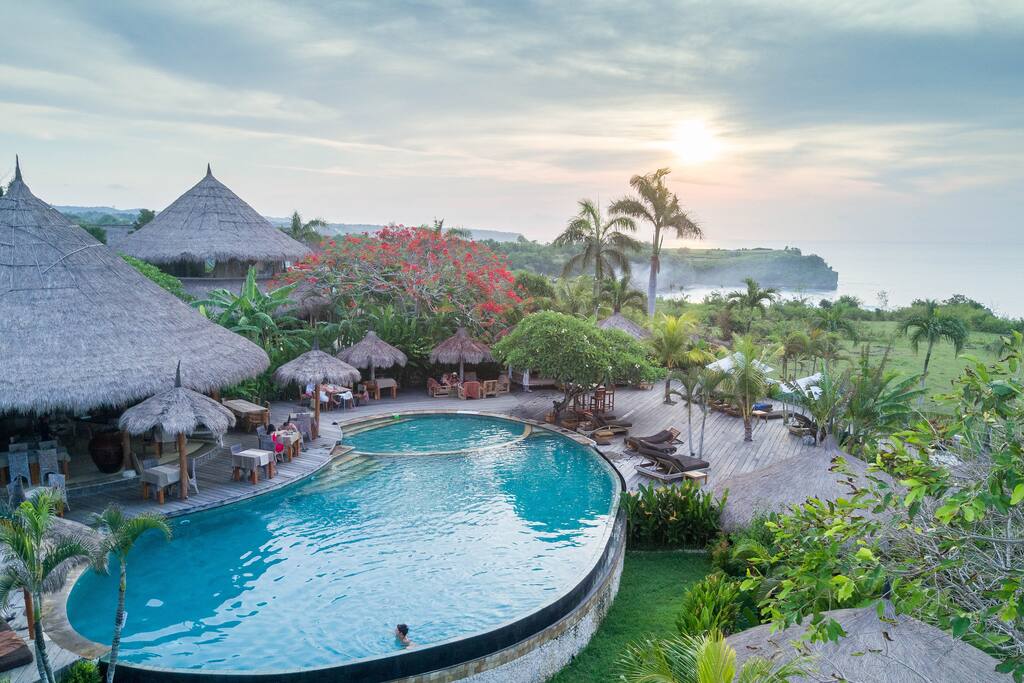 It was a lovely place to be at if you want to be away from hustle and bustle. The resort is located in South Kuta, you'd need to drive a distance to get around. Here's the downside, because the resort is pretty secluded so the transport is pretty much monopolized. There are no cabs there, unless you hire to drive you around or be prepared to pay for transport to get around.
140 000 IDR lunch for 2 pax 
Maybe if I head back here again, I'd learn how to surf.
We asked the resort staff on recommendation on where to head for dinner and they recommended La Pasion, which was a mere 5 minutes drive from our resort. They even threw in a free ride for us. How sweet of them!
205 000  for 2 pax, dinner at La Pasion
Day 2:
So we signed up for a hike at Mount Batur and boy, we were totally not prepared for it! Sam and I kept slipping along the way and our guides decided to put us in front and helped us along the way.
We had to set off at 1am since we were staying at South Kuta so we basically only got one hour of sleep. Oh boy, wrong move. It was a 2 hours car ride to the base of Mount Batur and we started hiking at 4a.m to catch the sunrise.
We literally hiked in the dark with a mini torch each that the guide provided.
Bali sunrise tours 
$72.65 SGD deposit paid online, 850 000 IDR to be paid to the guide (for 2 pax).
Breakfast was hard boiled eggs and kaya bread, with 2 tangerines and one banana.
We were pretty lucky that we met another teenager who was hiking up to Mount Batur (to sell soft drinks) and he offered us a helping hand throughout the hike to the summit. Thankfully for him and our guide, we made it back in up in one piece.
Thankfully, we had a great guide, who literally held my hand and pulled me up halfway through the hike. There were so many times that I nearly killed him because I slipped and pulled him along with me. But each time he would say," It's okay. Don't worry, I'll get you up there". Thinking about it gave me chills. 
Coming down was really tough too as we had to maneuver through the steep slope full of volcanic ash. My guide would literally use his feet to prevent me from slipping and even told me to step on it so there's a firm grip. I wouldn't have made it back alive without the help of my guide.
I told myself I should never hike again and put myself and others in danger but there's just something so liberating about the nature that draws me in each time. It frees me.
After a good 2 hour nap, we decided to head out for dinner.
We decided to head to Jimbaran for dinner.
1 121 000 IDR for 2 pax 
Day 3:
Our final day in Bali before we head to the airport. We decided to hire a driver to drive us to our locations.
600 000 IDR for a driver (for 2 pax)
In case you're thinking of hiring a driver but not sure of what's the rate to start with. I thought it was actually pretty reasonable!
First stop: Uluwatu temple
30 000 per pax, entrance to Uluwatu temple
Right after we took this photo, it started drizzling. Thankfully, we had captured all our shots and were preparing to leave.
We wanted to head to Ubud to explore the rice fields, but our guide told us Ubud would be too out of the way and he brought us to another rice terrace.
So here's jatiluwih rice terrace, a UNESCO site!
Right after we took this shot, it started pouring so we decided to have our lunch and wait for the rain to stop.
Entrance to jatiluwih rice terrace, 60 000 IDR for 2 pax
Lunch was at this lovely place called Warung Dhea.
Lunch at Warung Dhea, 248 400 IDR
The rain had not subsided after we had our lunch, so we had no choice but to head off to our next destination. However, when we were about to board the car and drive off, the skies started to clear up!
Our final stop before making our way to the airport- Tanah Lot.
120 000 (for 2 pax), entrance to Tanah Lot
I feel that Bali is a pretty good place to explore. It has so much to offer. If you're into hiking, you can hike volcanoes. If water sports is your thing, you can surf. If not, you can always chill at the beaches or temple hop. In fact, we met 3 German ladies who were intending to travel Bali for 2 weeks!
I won't say goodbye because I'm pretty sure we'll meet again Bali. So,see you again Bali!
XOXO,
Rachy