I finally got down to write about my Japan trip. Japanese are hands down one of the most polite people I've met. Despite the language barrier, I could feel their hospitality and how helpful everyone was.
So here's documenting how I spent my 2 weeks (5th-19th June 2016) traveling around Japan. I started my journey in Osaka, then slowly making my way to Hiroshima, Kyoto, Hokkaido, Tokyo and Yokohama.
Things I wished I'd known before traveling to Japan:
Most airbnbs would provide a portable wifi device, so you can actually bring it out and save on getting a sim card! (Not all airbnbs do that, so do check with your host in advance.) We pretty much relied on that. At places that we didn't have a portable wifi device, we had to load our maps in advance before heading out.
If you're intending to travel by long distance buses, be early. The Japanese are very punctual, so you don't want to miss your bus.
I used hyperdia to check out my train routes and it's really a life savior!
 Have all your addresses and train stations written in Japanese. It's much easier getting around that way.
Register for free wifi at JR stations! http://www.westjr.co.jp/global/en/wifi/pdf/guide.pdf
If you're big fan of Starbucks tumblers, Japan has the most gorgeous Starbucks tumblers! I literally collected them all; I have one tumbler from every city I visited *sheepish grin*.
Air tickets: $213. SGD (per pax) one way ticket from Singapore to Kansai airport, stopping over at DMK (booked thought Scoot)
Day 1:
Our accommodation was located in Shin Osaka so we took the JR line and quickly made our way there.
Kansai airport (JR Kansai Airport Rapid Service  for KYOBASHI)> Osaka (JR Kyoto Line Local  for TAKATSUKI) > SHIN-OSAKA新大阪  M13
1360 JPY, 73 mins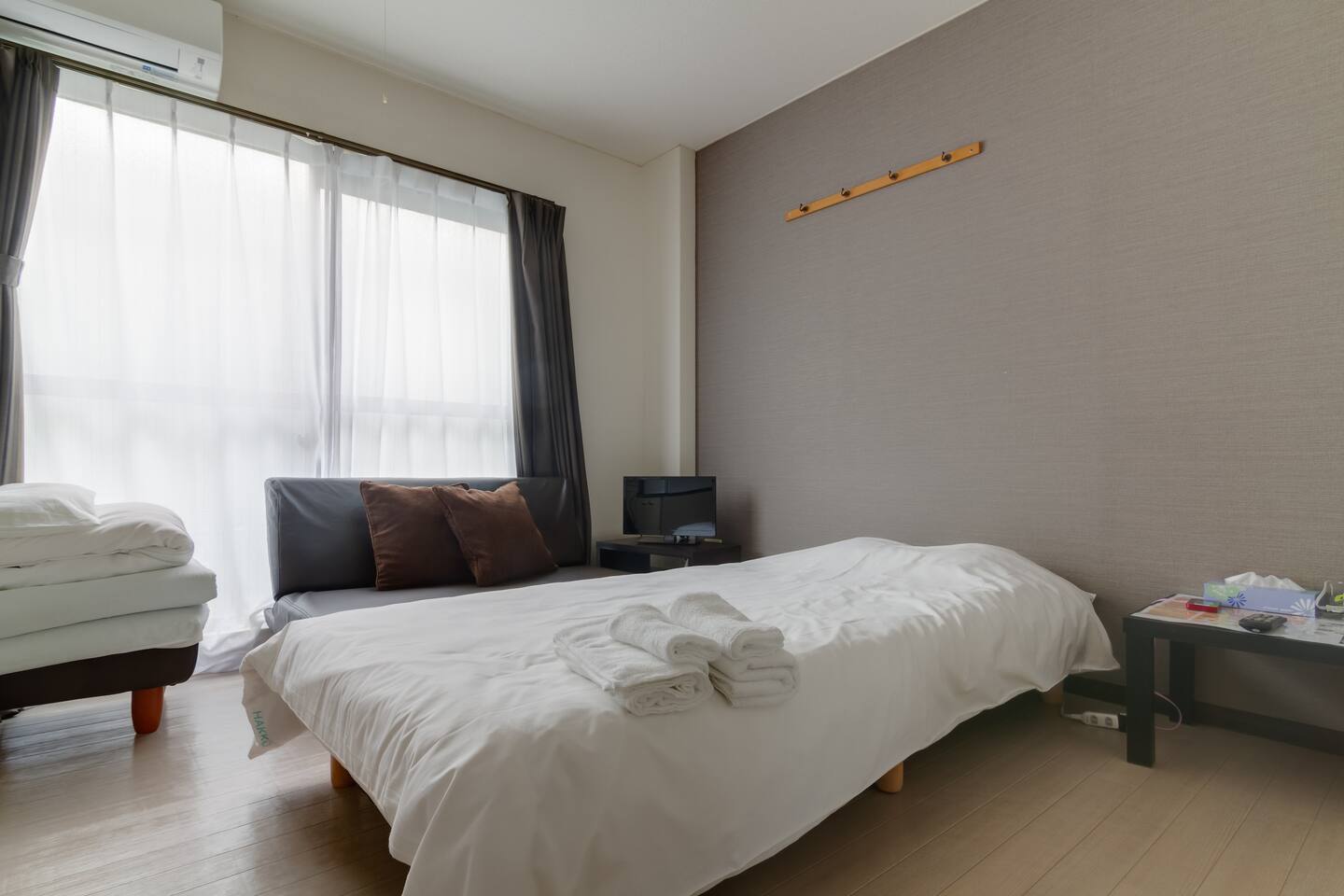 $174 SGD for 3 nights (for 2 pax)
What I love about Japanese accommodations is that it's pretty small and self-sufficient.
We dropped our baggage off at our airbnb, had a quick shower and quickly made our way to Umeda sky building to catch our overnight bus to Hiroshima. We almost missed our bus to Hiroshima and had to grab a cab to get to the bus station.
Osaka Umeda Willer Bus, 8085 JPY (per pax)
The bus ticket isn't the cheapest but we made this choice after comparing this with the train tickets. We didn't get the JR pass so a one way train ticket to Hiroshima would cost us a bomb (easily twice our bus ticket).
It's a 6 hour bus ride from Osaka to Hiroshima and the sleeper bus was really comfortable! I can sleep almost anywhere so sleeper buses work the best for me. I get to save on a night of accommodation yet I am on the road, heading to my next destination.
Day 2:
We reached Hiroshima at 6a.m. and we were absolutely famished. So we had our first proper meal in Japan before heading off to explore Hiroshima.
First stop was the Hiroshima Peace memorial museum. I'm a huge fan of war museums. I'd always make it a point to visit the war museums whenever I travel. There's so much to learn and so much to see.
Hiroshima Peace Memorial Museum平和記念公園
1-2 Nakajimacho, Naka Ward, Hiroshima, Hiroshima Prefecture 730-0811, Japan
Opening hours: 8.30a.m – 6p.m
200  JPY per pax
 JR Hiroshima station (South exit) > (red bus bound for Yoshijima) > get off at Heiwa Kinen Koen (peace memorial park) 
Hiroshima Station > (tram line 2 or 6) > Genbaku-Domu Mae (原爆ドーム前) station.  
Let us stand together in love, for peace and understanding that we're all human; we are all the same and that life is a gift, to share with each other, for now and forever more".
A quote that I picked out from the museum which really resonated with me.
We then walked to Hiroshima castle which was 15 minutes away.
Hiroshima Castle 広島城
370 JPY per pax
We took the tram back to Hiroshima station and then made our way to the famous Miyajima shrine.
Hiroshima Station > (tram line 2)  bound for Miyajimaguchi
260 JPY per pax
Ferry ride to Miyajima 
180 JPY per pax
We were there when it was low tide so we even got to walk to the Tori gate!
We didn't have enough time to visit the shrine because we were rushing to take our bus back to Osaka, which was a pity.
The journey back to Osaka was another 6 hours and by then we were deadbeat because we hadn't slept on a bed for more than 48 hours!
Day 3:
Off to Universal Studio Japan since it was Sam's first time in Japan and we were both huge fans of Harry Potter! It was my third time visiting USJ but every time I step into the Harry Potter land, it never ceases to lose its magic.
Shin-Osaka新大阪  M13 (JR Kyoto Line Rapid Service) > Osaka > NISHIKUJO 西九条 (JR Yumesaki Line) > Universalcity ユニバーサルシティ
We splurged on the express pass and spent a whooping 13 200 JPY each.
Thankfully a lot of Japanese dressed up as well so we didn't feel out of place donning our graduation gowns.
We had Yoshinoya for dinner and decided to head back to rest.
We didn't intend to spend much time in Osaka because it was my third time in Osaka and I'd pretty much explored the touristy sites on my previous trips.
Day 4:
We checked out of our airbnb and made our way to Kyoto. It was my third time in Kyoto, the first and second time I made day trips to Kyoto and I just can't get enough of Kyoto! So this time, we decided to spend 3 days in Kyoto.
Kyoto has this charm that I can't describe in words. It's actually my favorite place in Japan despite the touristy nature.
Shin-Osaka新大阪  M13 (JR Kyoto Line Rapid Service) > Osaka station (JR Special Rapid Service  for TSURUGA) > KYOTO
840 JPY
Buses in Kyoto have a flat fare. It costs 230 yen for a single ride. If you ride the bus more than 3 times a day, it would make more sense for you to get the bus pass which is 500 JPY per day.
We checked into our airbnb in Kyoto and then set out to explore the city.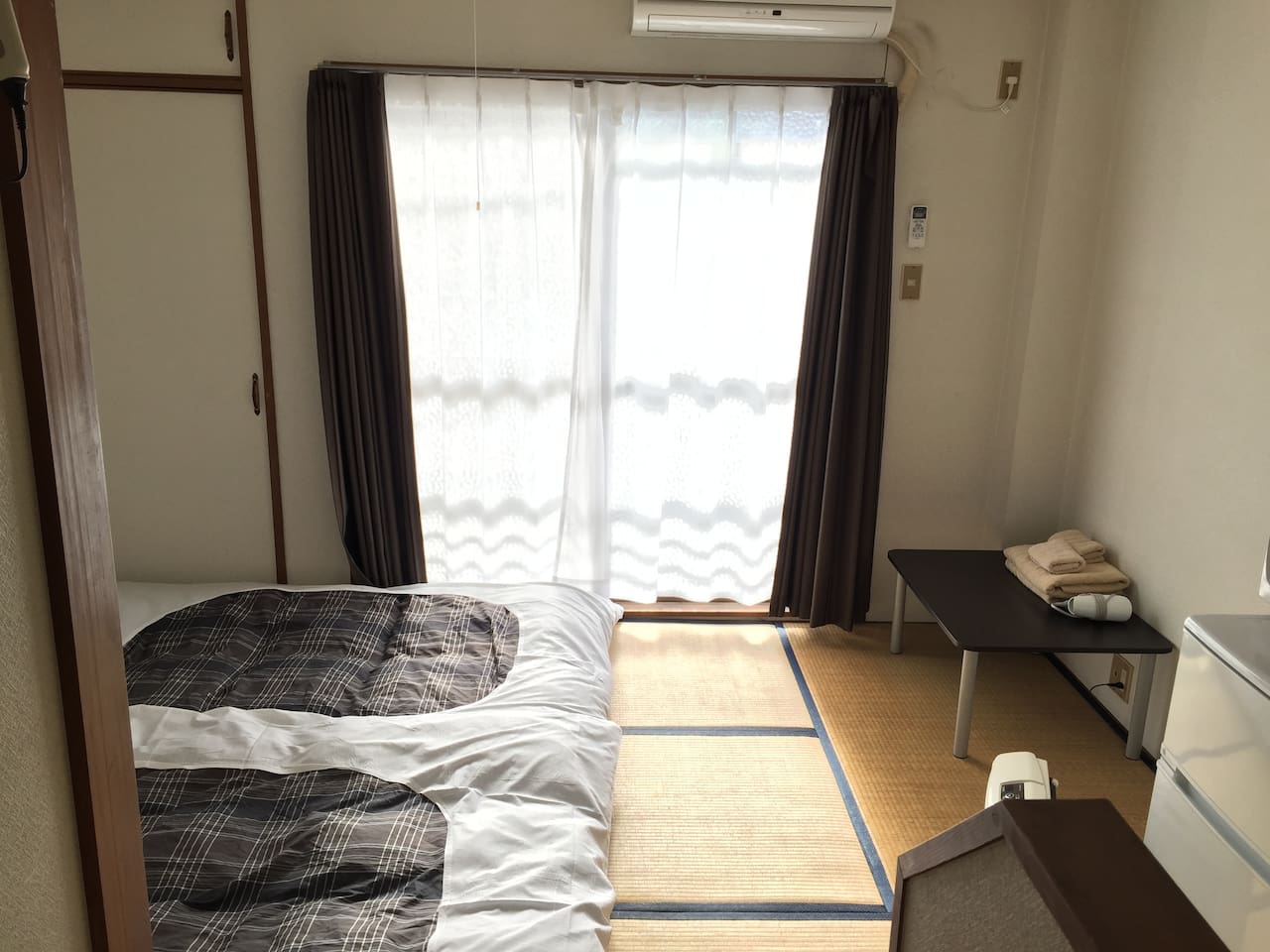 $229 SGD for 3 nights (for 2 pax)
We decided to rent a yukata since we were visiting Fushimi Inari.
Kyoto (JR Nara line) > Inari station稲荷
140 JPY
I was so determined to make it to the top because I didn't get to do so the last time round. Only when we reached the peak that we realized there's isn't any one wearing the Yukata up there. It's too uncomfortable to hike up to the peak with our yukatas and our wooden clogs but we made it anyway!
After returning our Yukata, we decided to head for dinner at this amazing restaurant.
They serve the best omu curry rice, albeit on the pricey side, we made the splurge anyway.
ザ・洋食屋 キチキチ The Western Restaurant Kichi Kichi
京都府 京都市中京区材木町185-4
Opening hours: 5-9PM
Nearest station, Kawaramachi Station 河原町(exit 5), walk for 10 mins
The chef would whip up the omu rice from scratch in front of you.
Day 5:
We decided to head to Arashiyama the next day!
Kyoto Station (JR Sagano Line  for SONOBE) >JR Saga-Arashiyama Station (嵯峨嵐山)
240 JPY
Change to Saga Torokko Station to take Sagano Scenic Railway (嵯峨野観光鉄道)
We gave the monkey park a miss because we're not huge fans of monkeys, in fact we're terrified of them.
When we were busy taking photos of the bamboo forest, a middle-aged man offered to help us take photos. Through our almost non-existent Japanese and hand gestures, he told us of this other place near the bamboo forest that very little tourists knew of. So we followed him to this view.
A pity our command of  Japanese was so limited that we couldn't hold a more in-depth conversation with him.
Day 6:
We decided to take it slow and visit some cafes in Kyoto.
エフィッシュ efish café
Japan, 〒600-8029 Kyoto Prefecture, Kyoto, Shimogyo Ward, 木屋町通五条下ル西橋詰町798-1 Opening hours: 10 AM- 10 pm
ジュヴァンセル祇園店 jouvencelle
Japan, 〒605-0821 京都府京都市 東山区八坂鳥居前南入清井町482 京ばんビル2F
I brought Sam to Jouvencelle cafe, which was a 20 minutes walk from Efish cafe. I loved their matcha fondue set, and you can request for the staff to pour in hot milk when you're done so you don't waste bit of matcha!
After that, we went off to Philosopher's Path. If I could travel in April, I would come back and catch the sakuras along philosopher's path!
We were hiding from the sun and taking some photos when an American man offered to help us take some photos. After talking to him, we realized that he's a solo traveler and we traded travel stories. We got along so well that we decided to spend the day together.
We roamed the streets of Gion together, and our new American friend even brought us to the Yasaka shrine to catch the sunset!
He even treated us to dinner!
Every corner of Kyoto is such a gem and I am so glad we decided to spend 3 days in this beautiful place! We even met new friends along the way which made the entire experience more memorable. Bye Kyoto, I believe we'll meet again. Maybe not anytime soon, but I'll definitely come back one day.
XOXO,
Rachy